THE MOBILE COMMERCE INNOVATORS
We provide easy-to-use mobile & e-commerce solutions; that enable business managers to generate sales from customers anywhere-anytime, 24/7!
How can we help you?
For us it's all about enabling you to grow your business operations online, with less hassle. We design, develop & maintain ingenious web applications that enable clients to do business with you 24/7, even while you sleep. We will help you to:
---
Connect
with your customers online to generate sales & provide support.
Collect
payments online with easy ways to access received funds.
Communicate
with customers anywhere. Send transaction alerts & special offers.
Automate
administrative tasks that keep business running 24/7.
Mobile Edge, as our digital partner, has strengthened our brand position online to improve how we serve our customers; while expanding within the fitness & nutrition market.



Over the years Mobile EDGE has helped us to effectively communicate with our customers. Their software is very easy to use and they support us every step of the way.



The SMS Connect software has provided us with an easier way to connect with customers, sell our services and establish better relationships with customers.



BUSINESS CASES
OUR WORK
---
We have successfully helped organizations across various industries to boost lead generation, online sales, business process efficiency and customer experience. We work with companies of all sizes, click on the tabs below to see some examples.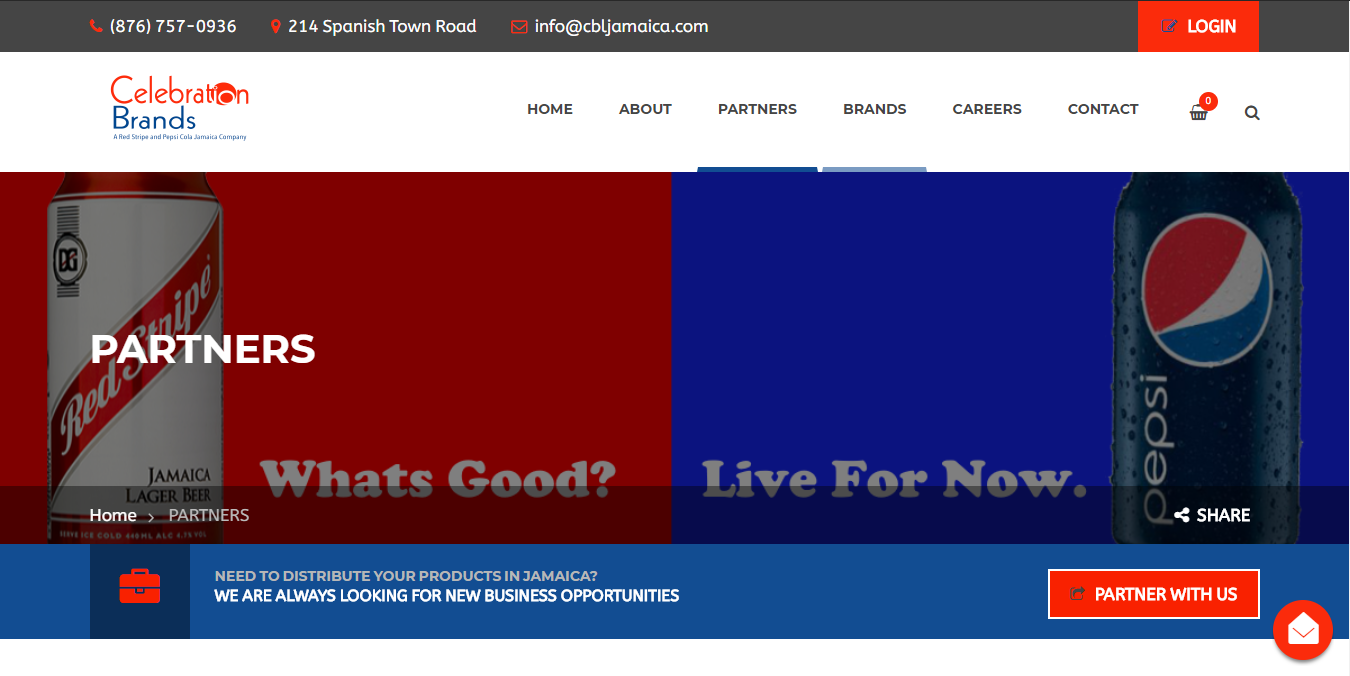 CELEBRATION BRANDS
: Local exclusive distributor of Pepsi & Red Stripe products, needed an online distribution system that enabled them to boost product orders, collect payments and improve customer experience.
ROUTE 218 TOURS:
An innovative Jamaican destination management company, needed an eCommerce platform and barcode system to efficiently managing bookings, payments and redemption of their tour services.
OSHANE BRYANT FITNESS:
Personal fitness & nutrition company operating virtually, needed an eCommerce web app that enabled him to acquire and service customers island-wide, while offering them easy ways to pay.
GOLDEN TICKET PROMOTION:
First Jamaican online raffle platform; approved by B.G.L.C. The promoters of the Golden Ticket Promotion required an online platform to sell tickets, collect payments and generate real-time reports about the campaign.
TRUSTED BY SOME OF JAMAICA'S BEST BRANDS








FREE
HOT TIPS
---
On How To Build An Online System That Generate Sales 24/7, Even While You Sleep.